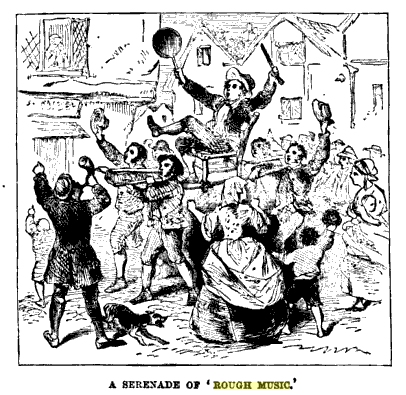 Rough Music
Ran-Tan Maggie Thatcher
Revive a noble British tradition. A national "rough music" for Thatcher on the day of her funeral. Two minutes of non-violent non-silence.
Just imagine if, all over the country, people came out of their houses, offices and whatever factories are left and banged saucepans, blew horns or played banjos. What could be more appropriate?
When?
Wednesday 17th April 2013, at 10.58 am, immediately before the publicly funded funeral.
Where?
Wherever you happen to be at the time. In groups or solo. Lean out of the window at work. Sound your horn in traffic. Or go out into the street and just make some noise.
Why?
To bring people together to protest the celebration of someone who did such grievous harm to the lives of so many people both in Britain and abroad. Many would argue it's not enough, but we believe it may just be a start.
Join the Facebook event.
Follow the campaign on Twitter.